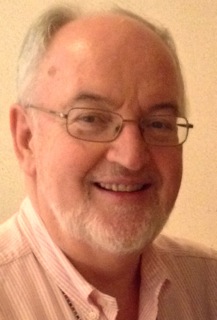 Bishop Wallace Benn will lead a Quiet Day for the clergy of Kilmore, Elphin and Ardagh on the 9th October 2015. and the Lay Readers Autumn School on the 10th October 2015.
The theme for the clergy Quiet Day will be 'Jesus our Joy' and will have two addresses on Philippians entitled 'Confidence in Christ' and 'The Servant Heartedness of Christ'. The Lay Readers Autumn School will seek to give an introduction to Luke's Gospel (the set gospel of the next lectionary) plus a workshop on how to preach it!
Wallace Benn was educated at St Andrews College Dublin & University College Dublin before going to Trinity College, Bristol to train for the Anglican ministry. After 25 years in parish ministry of very different sorts he became area Bishop of Lewes in the Diocese of Chichester from 1997-2012. During his time there he had special responsibility for youth work as well as Reader support & training.
He founded Bible by the Beach Convention which is a long weekend of worship, learning and Bible teaching (as well as great fun) each early May Bank Holiday in Eastbourne. For 15 years he was President of Church of England Evangelical Council. He is an author and popular speaker with an enthusiasm for teaching the Bible, evangelism and church growth, as well as the pastoral care of those in ministry.
An enthusiastic supporter of the Leinster & also Irish rugby team, he is also a petrolhead having once taken part in TV's Top Gear.
Married to Lindsay, who is a learning support teacher, he has two grownup children and two grandchildren.
https://www.dkea.ie/wp-content/uploads/2014/05/kilmore-logo.jpg
0
0
kea-admin
https://www.dkea.ie/wp-content/uploads/2014/05/kilmore-logo.jpg
kea-admin
2015-09-30 13:32:42
2015-09-30 13:32:42
Bishop Wallace Ben Visits KEA