The Irish College of Preachers exists to promote good preaching in the Church of Ireland, What is good preaching? According to Timothy Keller, New York pastor and compelling preacher: 'It is preaching biblically; it is preaching attractively; It is preaching powerfully'.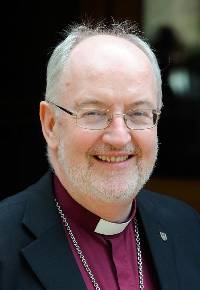 Each year the Irish College of Preachers organizes a residential conference in September. This year sees a new departure with the conference taking place in early summer from Wednesday 12th to Friday 14th June at the Church of Ireland Theological Institute in Dublin. The guest speaker will be Bishop Wallace Benn, a Dubliner who is a respected pastor; preacher and author. He will be speaking on: 'Preaching that gets through: a look at the essential ingredients for effective preaching'.
The Conference is open to experienced and inexperienced preachers alike; clerical and lay. It is essentially practical with group workshop sessions with worship which seeks to model good preaching. Anyone interested should contact the conference organizer Bishop Ferran Glenfield; bishop@kilmore.anglican.org for further details.
Dioceses have sponsored people to attend in the past and if sponsorship is required please contact the Diocesan Bishop and or the Diocesan Warden of Lay Readers.