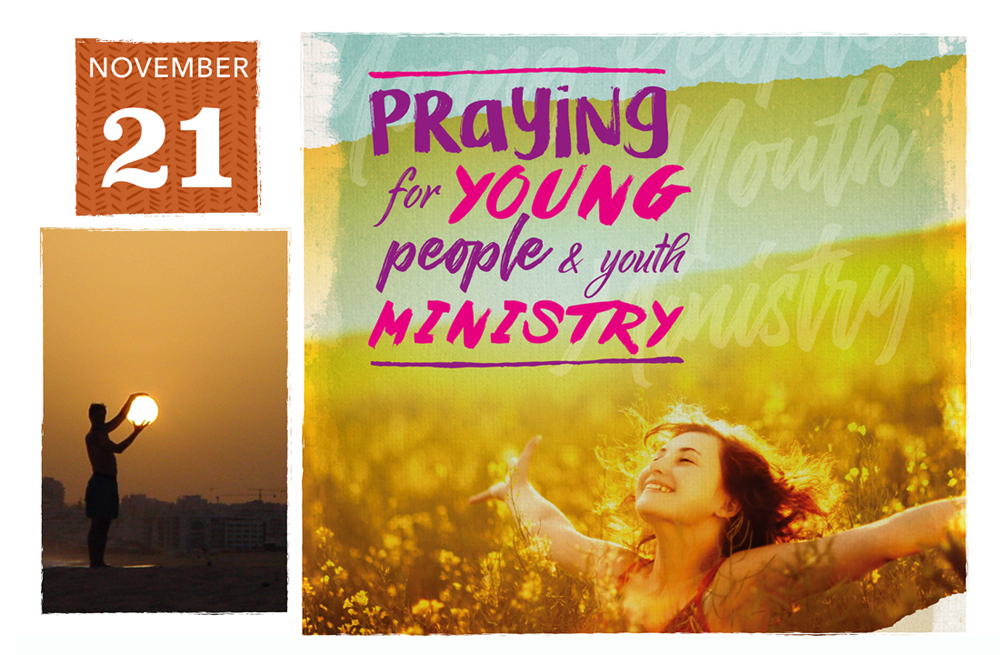 Each year, the Church of Ireland Youth Department organises a Day of Prayer for Young People and Youth Ministry. Beginning this year, it is moving from the Sunday before Lent to the Sunday before Advent. This year, that is Sunday 21st November. For more information, see the Press Release below.
It would be wonderful if as many people as possible across the diocese could mark this day by praying (and encouraging others to pray) in some way, especially during Sunday worship. A few years ago, CIYD produced a booklet of relevant prayers and a pdf copy of this can be found online here. Feel free to use some of the prayers 'as is' or adapt them, or just use the booklet for inspiration as to particular topics and issues to pray about.
In the leadup to the last Day of Prayer, Damian Shorten recorded some videos (aimed at young people) about prayer and how to approach it. The playlist of all the videos can be found on YouTube at this link: https://tinyurl.com/3ks6s2a7. They may be helpful for people of all ages.
If you would like any specific help and support in marking this day personally or in your parish, please do not hesitate to contact Damian Shorten at d.shorten@dkea.ie.
From the Church of Ireland Press Office:
'The Church of Ireland Youth Department's annual Day of Prayer is on the move to the Sunday before Advent, which will this year be Sunday, 21st November. It previously took place on the Sunday before Lent. CIYD is encouraging all churches to make a little space to pray for young people on that day.
Bishop Pat Storey, President of CIYD, says: "As our annual Day of Prayer moves to the Sunday before Advent each year, we remember that Advent is a time to prepare and to look forward. As we exit this pandemic, we will take time ahead of and during Advent to pray for our young people who have had their lives on hold for so long. We pray for their spiritual future and their unique contribution to the Church. We celebrate their commitment and enthusiasm. We long to meet together again and to connect.
"This Advent, our day of prayer for our young people and youth ministry thus holds special significance. We bring them before God and we celebrate each one. We pray; God hears!"
Simon Henry, CIYD's National Youth Officer, adds: "Youth ministry has been mightily challenged over the past year and young people have missed out on so much. This is an opportunity to bring them once again to the forefront of our thoughts and prayers."'
https://www.dkea.ie/wp-content/uploads/2021/11/CIYD-Day-of-Prayer-2021A.jpg
655
1000
kea-admin
https://www.dkea.ie/wp-content/uploads/2014/05/kilmore-logo.jpg
kea-admin
2021-11-20 13:39:00
2022-03-10 10:18:01
CIYD Day of Prayer 2021