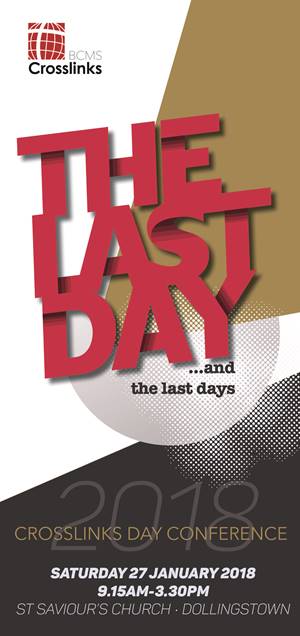 Pentecost marked the launch of the Christian mission. The risen Jesus commissioned his disciples to proclaim "the forgiveness of sins in his name to all nations" but he also commanded them first to stay in Jerusalem until they were "clothed with power from on high" (Luke 24:44-49). What followed on the day of Pentecost was as perplexing as it was dramatic – and would have remained so, were it not for the Apostle Peter's intervention, "Let me explain this to you' he said, 'listen carefully to what I say" (Acts 2:14).  Peter goes back to the Old Testament prophet Joel and finds there the key for grasping what Pentecost is all about. Strangely, in our day, Joel is one of the least visited corners of the Old Testament. The result is that the events of Pentecost often remain perplexing and its implications–as spelled out by Peter–are widely unknown.
The 2018 day conference will explore the meaning and significance of Pentecost for mission today in the light of Peter's exposition of Joel.
What does it mean to engage in God's mission in these 'Last Days'?
Who are to speak for God today?
What is the message they are to proclaim?
The Last Day and the last days conference promises a fresh encounter with the apostolic teaching that laid the foundations of Christian mission.
Our Speaker: Rev Alan Purser is a bible teacher who specialises in expository preaching and the theology of mission. As an Anglican clergyman Alan has served in a number of parishes in the UK and abroad and, most recently, spent 13 years working for Crosslinks. During this time he also travelled extensively in Europe and Africa. Alan retired in 2016 and, with his wife Anne, now lives in Buxton, Derbyshire where they are active members of Trinity Church.
Booking: £10 / €10 (This includes all refreshments and lunch)
Book online: www.crosslinks.org/lastdays or contact Valerie Ellis at vellis@crosslinks.org
https://www.dkea.ie/wp-content/uploads/2018/01/image002.jpg
636
300
kea-admin
https://www.dkea.ie/wp-content/uploads/2014/05/kilmore-logo.jpg
kea-admin
2018-01-09 12:14:21
2018-01-09 12:15:16
Crosslinks Day Conference