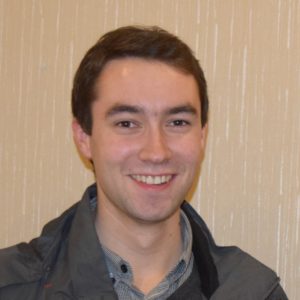 This Diocese of Kilmore, Elphin and Ardagh has appointed Damian Shorten as the new Diocesan Youth and Children's Co-ordinator for Elphin and Ardagh. The aim of this role is to support individual Parish groups and other Diocesan organisations as they nurture and foster Christian faith development in children and young people in the Diocese.
Talking about Damian's appointment Bishop Ferran writes, " Since we learned that Marian Edwards was leaving her role as one of our children and youth coordinators to take up a new position in Ballina over the summer, we have been praying and searching for someone to fill her shoes. I am delighted that Damian Shorten is to take up the role. Damian will continue to be the part-time lay pastor for the Riverstown Group of parishes and combine it with covering the Ardagh part of the diocese, working with schools and training and encouraging Sunday school leaders and Youth Leaders. Damian is well qualified for the role and I believe he is an answer to our prayers ."
Damian says: 'I am delighted to have been given this opportunity of wider ministry in the Dioceses of Elphin & Ardagh. I look forward to working with leaders in our parishes, both ordained and lay, along with teachers, to encourage and support them in their vital work with the children and young people they have contact with. In all this, it is my hope that more and more children and teenagers come to trust in and live for the true God revealed in Jesus Christ, whom to know is eternal life and whom to serve is perfect freedom. Please do pray for me, my wife Amy, and son Arthur as we adjust to this new venture, and for the Spirit's enabling to do it to God's glory.'
We thank God for the valuable role that Damian will play in supporting youth and children's ministry in Kilmore and Elphin and Ardagh and we pray that God will bless this ministry and build His Kingdom throughout our diocese.
https://www.dkea.ie/wp-content/uploads/2018/08/Damien-Shorten.jpg
2014
2014
kea-admin
https://www.dkea.ie/wp-content/uploads/2014/05/kilmore-logo.jpg
kea-admin
2018-08-28 10:51:50
2018-08-28 10:51:50
Damian Shorten appointed as KEA Diocesan Youth and Children's Co-ordinator