This Sunday, friends, family, clergy and parishioners from across the Diocese of Kilmore, Elphin and Ardagh packed into St. Feithlimidh's Cathedral, Kilmore to celebrate the 10th anniversary of the consecration of the Right Reverend Dr Samuel Ferran Glenfield as Bishop of Kilmore, Elphin and Ardagh. The service, which took place on a glorious summer's evening, was led by Dean Nigel Crossey and was a wonderful opportunity to come together to celebrate this important milestone in the life our Diocesan family.
The service opened with a rousing rendition of the great Pentecost Hymn, 'Father, Lord of All Creation' and music continued to be a highlight of the evening. The Choir of Cavan Royal School performed a wonderful arrangement of the Matt Redmond praise song, '10 thousand reasons' and the Cathedral Choir sung the anthem 'Rescue the Perishing, Care for the Dying' by Fanny Crosby.
The Ven. Barry Forde, Archdeacon of Belfast preached at the service. In his sermon he said that Pentecost underlines a spiritual understanding of human life – 'human beings filled with the person and presence of God; putting their trust and faith in God who created us and who sustains us and who surrendered himself for us; seeking His will and His ways before all our wills and all our ways'. He said that we have 'come together to mark and to celebrate 10 years of spirit-filled ministry, of spirit-filled teaching, of spirit-led worship, pastoral care and counsel. Yet, we do not mark this ministry because of anything distinct or special or elevated in Bishop Ferran but because this is precisely how God acts in the world through His people. A full copy of Archdeacon Barry's sermon is available here.
The service was followed by a wonderful reception in the church hall during which Archdeacon Hazel Hicks and our Diocesan Secretary, Sarah Taylor presented the Bishop with gifts and words of congratulations. The evening was a joyous occasion and a wonderful reminder of the Pentecost truth that 'God's love has been poured into our hearts through the Holy Spirit that has been given to us' (Romans 5:5).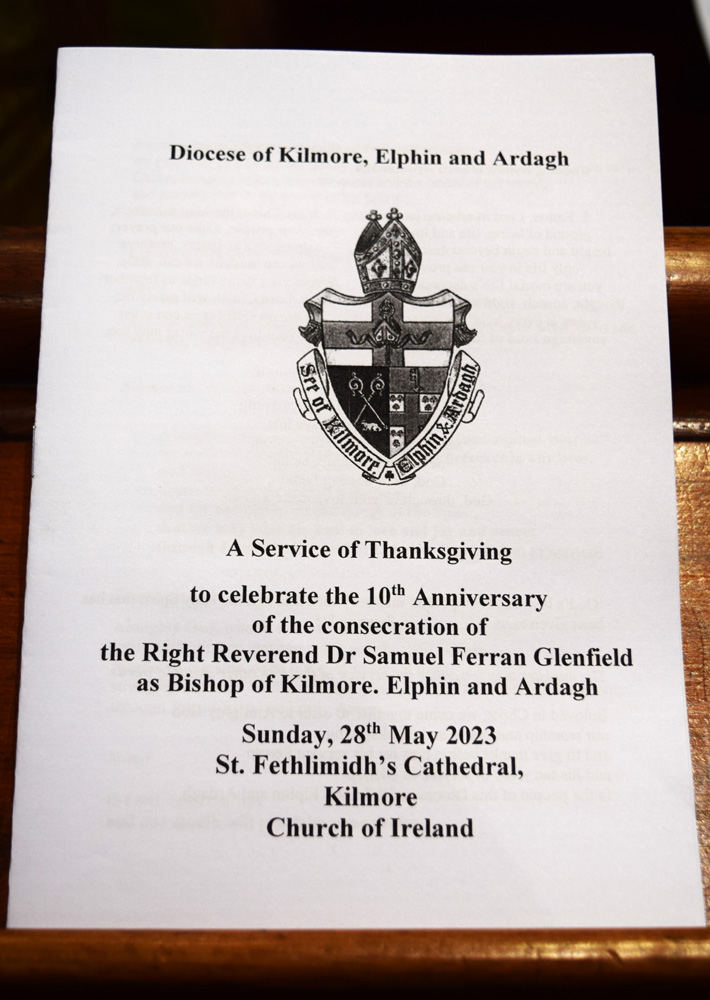 https://www.dkea.ie/wp-content/uploads/2023/05/DSC_4537.jpg
663
1000
kea-admin
https://www.dkea.ie/wp-content/uploads/2014/05/kilmore-logo.jpg
kea-admin
2023-05-29 08:56:30
2023-05-30 12:44:38
KEA celebrates Bishop Ferran Glenfield's 10th year in the Diocese