Saturday the 25th November (International day for the Elimination of Violence against Women) marks the start of 16 Days of Activism against Gender-based Violence. To mark this day the Mothers' Unions across Ireland have organised prayer vigils to raise awareness and call for an end to gender-based violence in all forms. This year the KEA MU prayer vigil took place in St John's Church in Longford and was lead by Canon David Catterall. Women and men from around the Diocese joined together to pray for eyes to recognise abuse where it exists, a heart to reach out in compassion and the courage and resolve to make a difference.
Mairead McGuinness, Vice-President of the European Parliament was present at the vigil and thanked the Mothers' Union for their contribution to breaking the silence of gender-based violence. Following the service, Mo Reynolds from Women's Link, Longford, gave a moving talk about how we can respond well to those who have experienced gender-based violence. It only takes one non-judgemental, supportive, patient person who will listen and believe to make all the difference.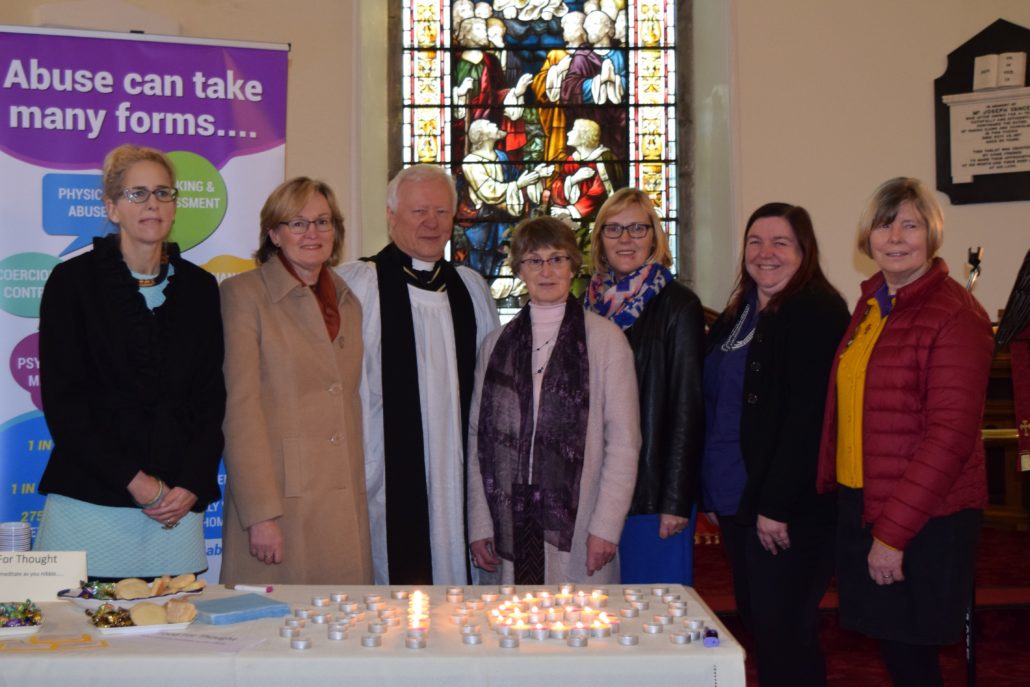 In the photo are (L-R): Mo Reynolds (Womens' Link, Longford), Mairead McGuinness (MEP), Canon David Catterall, Martlet Hunter (Social Policy Rep), Hazel Speares (Diocesan President), Diane Steward (Longford MU) and Mary Geelan (Faith and Policy Co-ordinator).
https://www.dkea.ie/wp-content/uploads/2018/11/DSC_3383.jpg
3064
4596
kea-admin
https://www.dkea.ie/wp-content/uploads/2014/05/kilmore-logo.jpg
kea-admin
2018-11-26 14:03:26
2018-11-26 14:03:26
KEA Mothers' Union 16 Days of Activism against Gender-based Violence