In August 2023, Revd. Steve Frost travelled from county Leitrim to the Philippines with 'Love in Action', a mission founded by Revd. Steve and his wife, Canon Linda Frost. Revd. Steve has been travelling regularly to the Philippines since 2005. This year he was accompanied by his daughter Kathryn Hardingham and granddaughter Kezzia. Sarah Rice who has been teaching in Carbery School, Sligo was the fourth member of the team.
The first few days on the trip were spent in Quirino Province, at a conference for past students of a Discipleship/ Leadership training course run by Love in Actions Philippines (LinAP). Over the last 14 years, more that 1100 students have participated in this training course, attending one day a week for 40 sessions. A typhoon caused severe travel disruption which meant that many of the delegates were unable to attend. However, it was a blessed three days together for those who were able to get there. Kathryn ministered from the book of Nehemiah, challenging all those present in their on going commitment to the Lord and to ministry.
Where possible, LinAP seeks to run their Discipleship/Leadership training courses in the more remote areas to serve the churches there. Nine years ago, several students walked from a place called Nagabgaban for four hours every Saturday for 40 weeks to attend one of our training centres. Ever since then, Revd. Steve has tried to reach Nagabgaban to visit the church there. This year he finally made it. Improvements to the road mean that a 4×4 can now reach this mountain settlement in a couple of hours. It was very special to enjoy fellowship with this church and minister there. Our service on Sunday morning lasted for over three hours.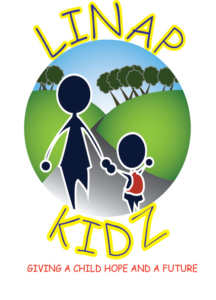 LINAP KIDZ, is the child sponsorship program of the Love in Action ministry. The concept of care within the family group or clan is very strong in the Philippines. However, it is often very hard for a grandparent or married sibling with their own family, who is caring for a relative's child to finance an extra child through school. Education is technically free, but the child still needs suitable clothes, books, a bag, and all the expenses that go with education. By sponsoring such children, they are being enabled to complete their education, which gives them the possibility of employment and a way out of poverty. We had a great day of fun and fellowship with some of our LINAP KIDZ and their guardians/parents. Sarah's skills as a teacher soon got the shyest children involved. Kezzia got everyone involved in making braclets with a cardboard disc and strands of wool.
Each of the children have their own story. May Lanie's mother has died, and she has been taken in by a married sister who also has three of her own children, one of whom is disabled. May Lanie's father is a labourer which means he does not have a fixed income and he also has other children to support.
It was such a blessing to have time with such wonderful people. God is at work throughout the world, as believers it is our privilege to be involved as instruments in his hands.
For more information or to support this ministry.
Visit www.linap.ie
Email info@linap.ie
https://www.dkea.ie/wp-content/uploads/2023/10/Love-In-Action-Pinoy-LOGO-.jpg
864
626
kea-admin
https://www.dkea.ie/wp-content/uploads/2014/05/kilmore-logo.jpg
kea-admin
2023-10-26 13:15:20
2023-10-26 13:27:46
Love in Action trip to the Philippines August 2023.