On Sunday afternoon, 16th July, Revd. Linda Frost was instituted as Rector of the South Leitrim Group of Parishes (which consists of Mohill, Carrick on Shannon, Ballinamore, Farnaught, Annaduff, Drumreilly, Drumshanbo, Aughavas, Fenagh and Kiltubrid). Revd. Linda has been Bishops Curate in this group of parishes since 2014. The packed service, which was led by Bishop Ferran Glenfield , was attended by people of all age groups including clergy from both Church of Ireland and Catholic churches, parishioners from all ten churches in the South Leitrim Group as well as Councillors and representatives of community groups that Revd. Linda has worked with over the last three years.
The service also included the commissioning of Stephen Frost as Diocesan Reader as well as Ruth Dobson (Mohill), Noelle Scott (Mohill) and Julie Marshall (Ballinmore/Drumreilly) as Parish Readers. During the service, Revd. Canon Dr Maurice Elliott spoke fittingly on the keys to effective pastoral ministry.
The music was a highlight of the afternoon – the Sweet Spirit Gospel Choir sang a wonderful version of Just a Closer Walk with Him and the worship group sang Come Holy Spirit. One of the hymns sung during the service was 'Together we Serve, United by Love' by Daniel Charles Damon. Revd. Linda said that the words of this hymn represented the past three years as well as her vision for the South Leitrim Group of Parishes as they move forward.
We pray for the Lord's blessing on Revd. Linda as she continues her ministry in the South Leitrim Group of Parishes. We thank God for the support that she has had from her team of Diocesan and Parish readers over the past three years. As Stephen, Ruth, Noelle and Julie join that team may they strive to become a beacon of hope, to offer a home to all those who will come and to witness the grace of Christ Jesus. We pray for Linda, her team and the South Leitrim Group as they 'serve in Spirit and truth, remembering Love is the strength of our song'.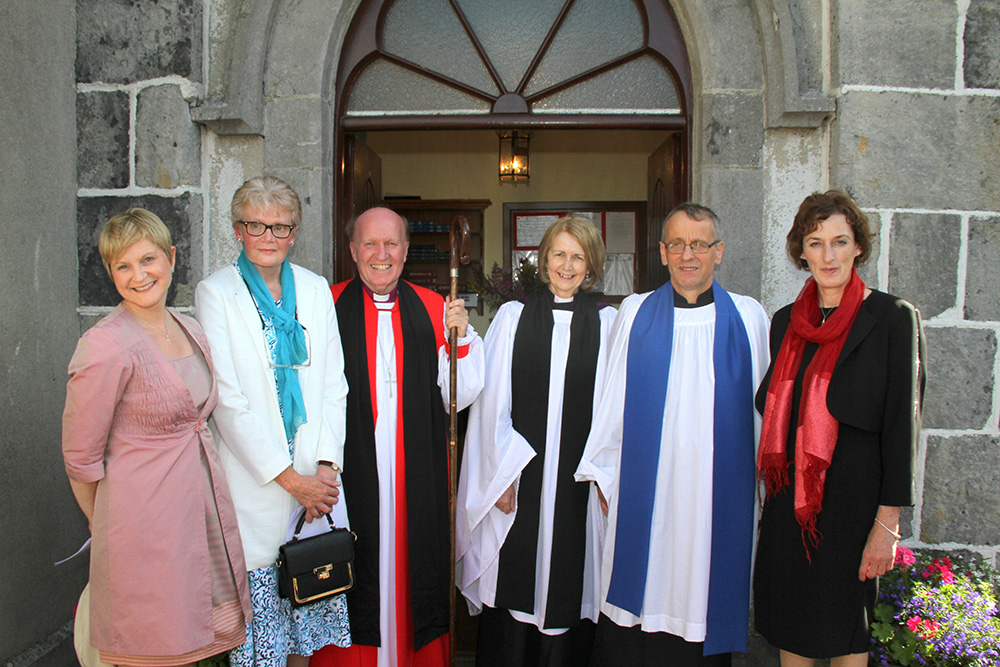 Revd, Linda with newly commissioned Diocesan and Parish Readers (l-r) Noelle Scott, Ruth Dobson, Bishop Ferran, Revd. Linda, Stephen Frost and Julie Marshall.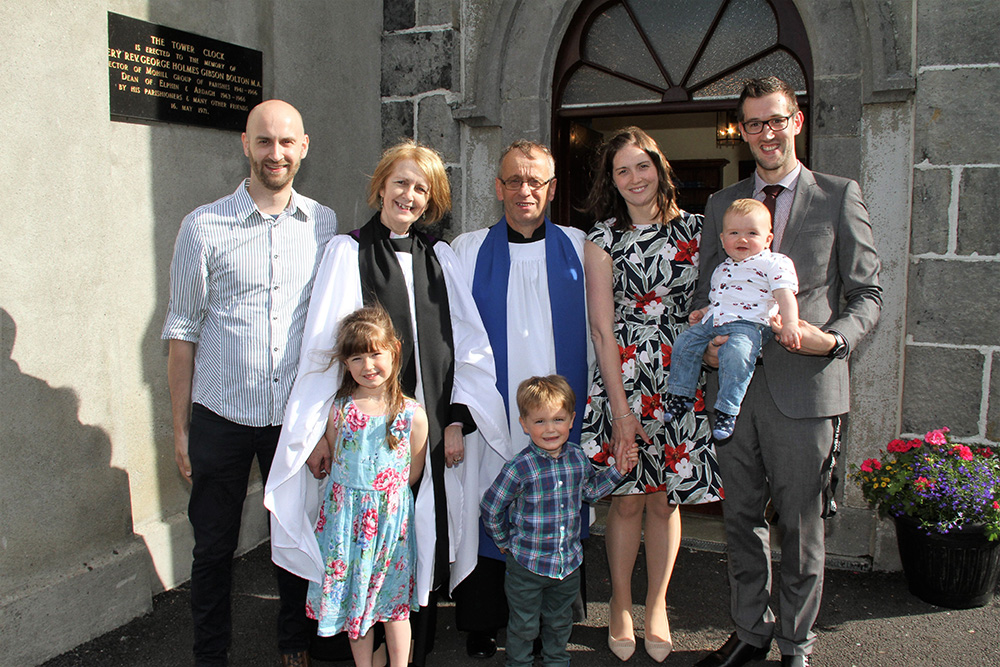 Revd. Linda with her husband Stephan and their children and grandchildren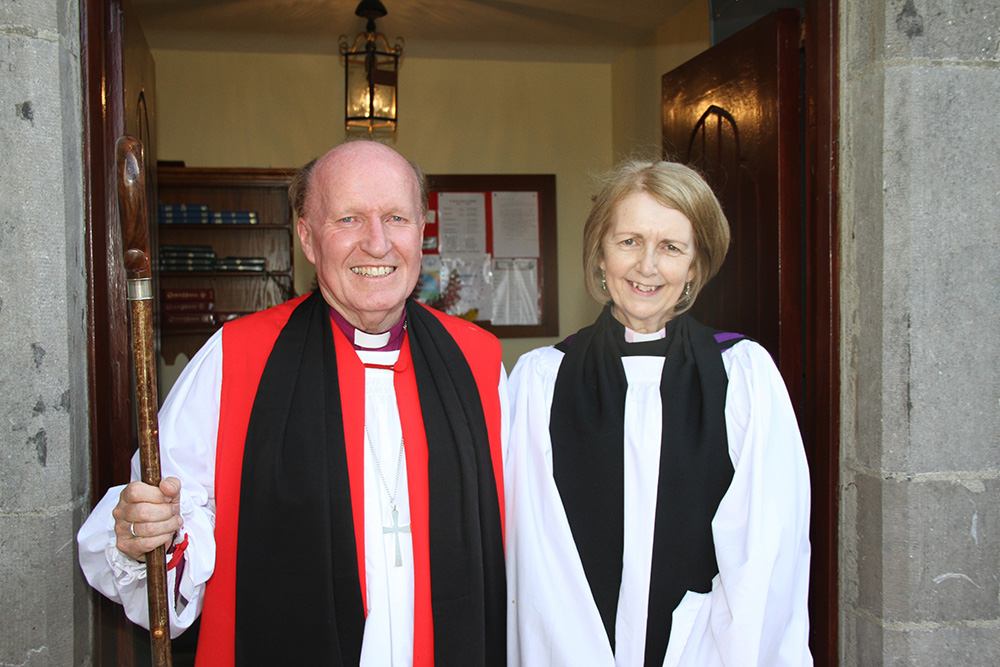 Bishop Ferran Glenfield with Rev. Linda Frost
https://www.dkea.ie/wp-content/uploads/2017/07/Bishop-and-Me.jpg
667
1000
kea-admin
https://www.dkea.ie/wp-content/uploads/2014/05/kilmore-logo.jpg
kea-admin
2017-07-20 15:33:13
2017-07-20 15:33:13
Revd. Linda Frost instituted as Rector of the South Leitrim Group of Parishes