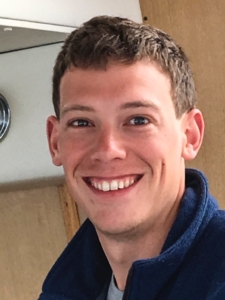 On Sunday afternoon, 30th January, Revd. Simon Scott was instituted as the Incumbent of Longford Group of Parishes -Templemichael, Newtownforbes, Killashee, Ballymacormack and Clooncumber. Family, friends, representatives of the local community and the wider Diocese joined parishioners in the service held in St John's Parish church. The service was led by Bishop Ferran Glenfield assisted by Archdeacon Hazel Hicks.
Revd. Simon's ministry in Longford began in August 2020 in the depths of Covid lockdowns and so his institution was the first opportunity to officially welcome him as the minister to the group. The service was a wonderful affirmation of his ministry so far and of his commitment to the work of the Lord in the parish group for the foreseeable future.
The address at the institution was given by Canon Christiaan Snell who spoke from Matthew 28:16-20 – the Great Commission to 'go and make disciples of all nations, baptising them in the name of the Father and of the Son and of the Holy Spirit and teaching them to obey everything I have commanded you'. Canon Christiaan noted that we do not undertake this task in our own power but by the power of the one who has 'all authority in heaven and earth'. The gospel message is for all people – no one must be excluded from the message we share. We are to teach all that Jesus has commanded – we are not able to pick and choose. A daunting task but we are promised we will not do this work alone. Jesus reassures his disciples that he will be 'with them always, to the very end of the age'.
The Act of Institution was then carried out by Bishop Ferran Glenfield and Archdeacon Hazel Hicks, after which words of welcome were given by Gail Mitchell, a church warden of St John's Church on behalf of the Parish and Father Tom Healy, representing the Roman Catholic Church.
The service was followed by a wonderful tea in the church building! We pray for the Lord's blessing on Revd. Simon, his wife Tam and their two children as they continue their ministry in the Longford Group of Parishes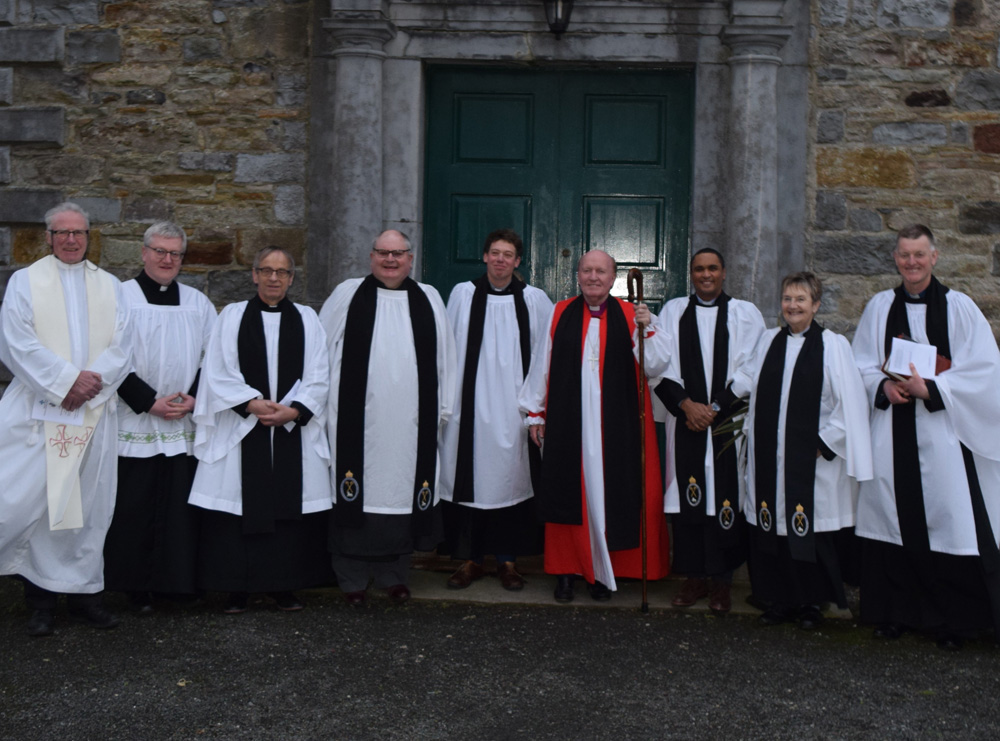 Photo 1: Fr Ciaran McGovern, Fr Turlough Baxter, Revd. Steve Frost, Canon Edward Yendall, Revd. Simon Scott, Bishop Ferran Glenfiled, Canon Christiaan Snell, Archdeacon Hazel Hicks, Revd. Richard Waller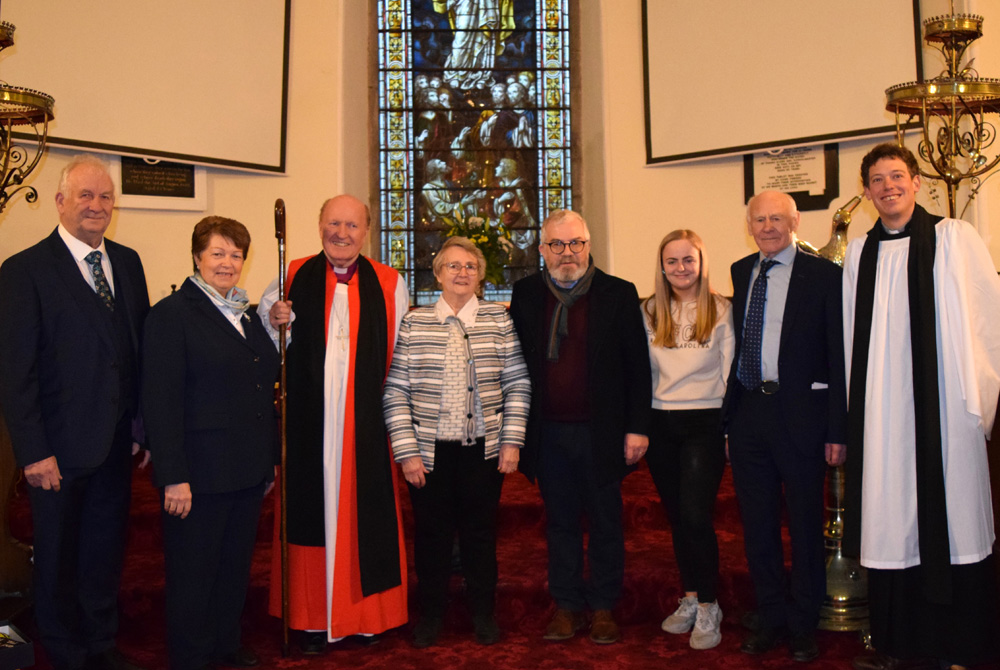 Photo 2: Revd. Simon and Bishop Ferran with Richard and Ann Howard (Mu President), Doreen McHugh, John Farrell, Mia Barry, Derek McHugh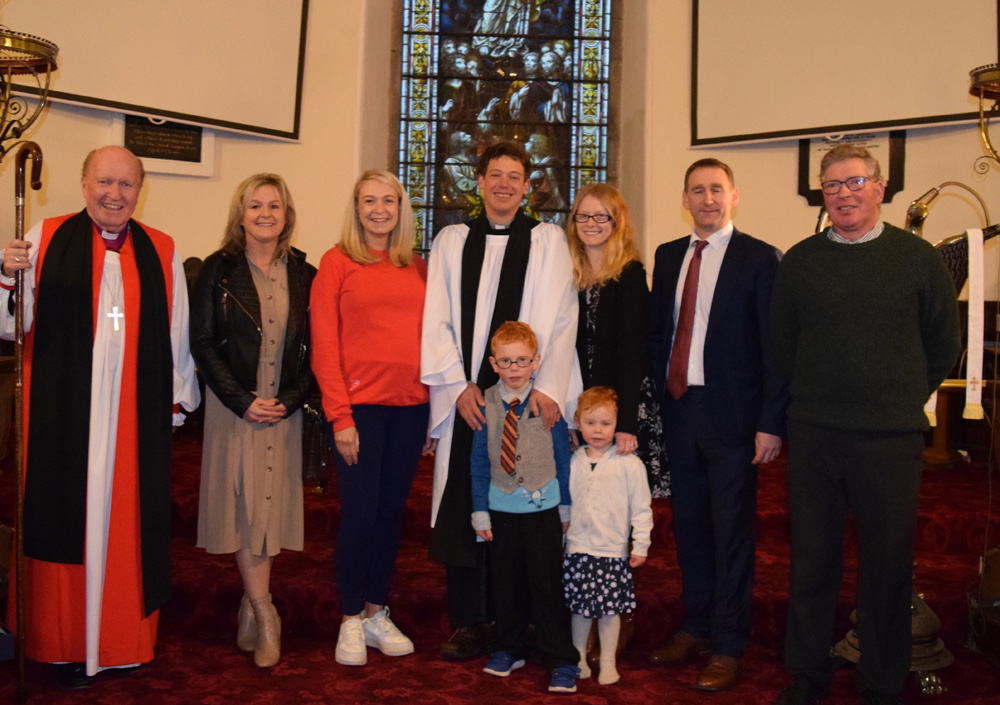 Photo 3: Revd. Simon with his wife Tam together with Bishop Ferran, Penny Barry, Daphne Barden, Andrew McHugh, David Clendenning
https://www.dkea.ie/wp-content/uploads/2023/01/IMG_0059.jpg
968
726
kea-admin
https://www.dkea.ie/wp-content/uploads/2014/05/kilmore-logo.jpg
kea-admin
2023-01-30 13:07:14
2023-01-30 20:53:18
Revd. Simon Scott Instituted as Rector of the Longford Group of Parishes