This Sunday, 27th August, Revd. Xanthe Pratt will be ordained as a priest for local ministry in a service in Ballinlough Church, Co. Roscommon at 4pm. Revd. Xanthe was born in South-East London – her mother was from Kilkenny and a Catholic and her father was from London and was Church of England. Her father played the organ in the church she attended growing up. Xanthe studied Art in Sunderland where she met her husband, Chris (who was also studying Art) and they were married in 1971. They are both retired art teachers.
The couple moved to Ballyhaunis in Co. Mayo in 1973 when Chris became an Art teacher in the Convent and Boys College. They have five sons, Gabriel, Caleb, Adam, Luke and Seth. Their beloved son, Adam died tragically at the age of five and Caleb was diagnosed as Autistic at the age of four. They have six grandchildren. The accompanying photograph shows Revd. Xanthe with her whole family at a recent gathering in Sligo.
Revd. Xanthe has been a parishioner then Parish Reader, Diocesan Reader and now Deacon in Ballinlough parish church. She has been helping out for a very long time alongside Revd. Cecil Lindsay, Sandra Lindsay, Liz McElhenny and Ed Smyth. Her faith has grown slowly over time after much heartbreak and sadness. It is a belief in the 'Light of the World'.
Speaking of her ordination, Revd. Xanthe says that "the love Christ came to give us all in saving us has been shown in the wonderful people we have met, and the friendships we have made from the time we made our home here. They continue to be such an inspiration to me and continue to this day. This love – restorative and compassionate – has been instrumental in my decision to continue in my ministry".
We remember Revd. Xanthe in your prayers and also her son Luke who will be introduced as curate in Drumcliffe the same day at morning.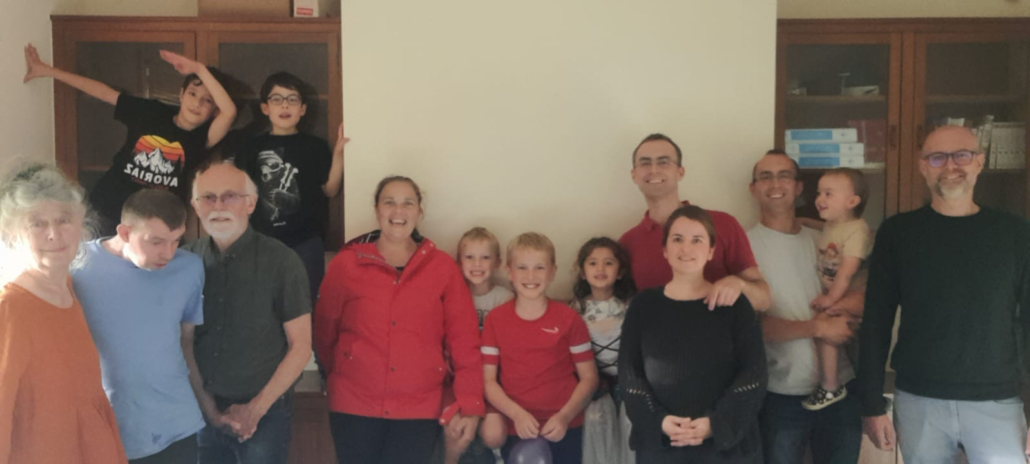 https://www.dkea.ie/wp-content/uploads/2023/08/PHOTO-2023-08-20-22-28-13.png
170
170
kea-admin
https://www.dkea.ie/wp-content/uploads/2014/05/kilmore-logo.jpg
kea-admin
2023-08-21 18:47:35
2023-08-21 18:47:35
Revd. Xanthe Pratt to be Ordained Priest for Local Ministry in the Roscommon Group