Revd. Alastair Donaldson and Raymond Kettyle will be ordained by Bishop Ferran Glenfield at 4pm on Sunday 6th of September 2015 in Sligo Cathedral. Alastair as Presbyter and Raymond as Deacon. The service will be lead by Very Revd. Dean Arfon Williams and the guest preacher will be Revd. Eddie Coulter, Superintendent of Irish Church Missions.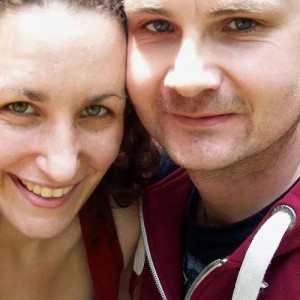 Alastair, who is from the village of Crossmaglen in Armagh and has recently served as Deacon Intern to Fivemiletown Parish, Diocese of Clogher has been appointed curate to the Bishop for the Roscommon Group of Parishes, Diocese of Elphin. He and his fiancée, Elise will be getting married in August and are both looking forward to beginning their married life together in Roscommon. Speaking of his appointment, Alastair said that he was delighted. "From what we have had the pleasure of seeing so far, Roscommon, Ballinlough and Lanesborough churches present a wonderful challenge and opportunity for gospel ministry. I am delighted to have been given the opportunity by Bishop Ferran and I'm so thankful to be able to continue God's work in this area from Cannon Liz McElhinney".
Alastair would consider himself an Anglican with strong evangelical convictions and believes that the Church needs to go out and gather up the lost. He believes in a Church which is mission focussed both in terms of its immediate surroundings but also with its worldview. He has an intimate relationship with Jesus Christ and tries to keep this as fresh as possible through prayer and reading of His word. That said all things are possible through His grace. He strongly believes in testifying to the truth of the Gospel by word and deed.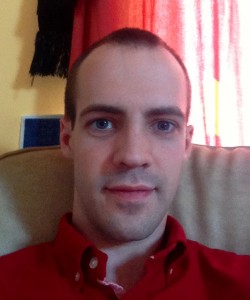 Raymond, who, in his own words, was manufactured and raised in Virginia, Cavan will be serving as a deacon intern with the Revd. Ronnie Bourke in the Boyle/ Riverstown Group of Parishes, Diocese of Elphin. Speaking of his process of discernment, Raymond had this to say:
"I had the privilege of growing up in a loving Christian home, something I wasn't always grateful for, but am so thankful for now because if I hadn't been brought to church by my parents I don't know if I would ever have come to know of God's love for me and the impact that has had on my life. For it was in Sunday school as a child that I thought, "God sounds kind of cool, I want to follow Him."
My working background is as a quantity surveyor. It was during my work that I discovered, rather quickly, that what I was doing wasn't really fulfilling in my life and I began a process of discernment. The response came, to my shock and horror at the time – for I felt a call towards the church, and ordained ministry at that. I tried to suppress this, but God is persistent. It felt a bit like when God was talking to Samuel in the temple, only it took a while for me to say "your servant is listening" (1 Samuel 3:10).
Having a stammer in my speech, I've had tremendous trouble in having any confidence in speaking to anyone, never mind a congregation of people. There were times in school I was bullied and could barely tell people my name without getting flustered. However, I've discovered Paul's words in his 2nd letter to the Corinthians have rung true, "Three times I pleaded with the Lord to take it away from me. But He said to me, "My grace is sufficient for you, for my power is made perfect in weakness." (2 Corinthians 12: 8-9). I've found in hardships, I've had to lean close on God and draw strength from Him. It has caused me to bring my frustrations to God in prayer and He listens because He can take it."
Raymond says he feels that God has given him a call and passion to serve in rural areas. For this reason he is looking forward to working with Revd. Ronnie and meeting everyone during his intern year as they journey together and seek to 'love and serve the Lord'.
https://www.dkea.ie/wp-content/uploads/2014/05/kilmore-logo.jpg
0
0
kea-admin
https://www.dkea.ie/wp-content/uploads/2014/05/kilmore-logo.jpg
kea-admin
2015-08-31 14:18:03
2015-09-03 10:12:24
September Ordinations