On Wednesday 20th May, Their Royal Highnesses Prince Charles and Camilla the Duchess of Cornwall attended an ecumenical service for peace and reconciliation at St Columba's Church, Drumcliffe. The service was led by Dean Arfon Williams and local clergy from Sligo Churches Together – Revd Alan Mitchell, Canon Noel Regan, Fr Pat Lombard and Revd Stephen Taylor. Prayers were led by Revd Michael and Ann Wooderson; meditations were given by the Bishop of Kilmore, Elphin and Ardagh, Ferran Glenfield and the Roman Catholic Bishop of Elphin, Kevin Doran. A peace candle was lit by former Rector of Drumcliffe, Revd Ian Linton and Fr Christy McHugh, local Parish Priest.  Former President of Ireland, Mary McAleese and the British Ambassador to Ireland, Dominick Chilcott read from Scripture; students from Sligo Grammar School, Ursuline College Sligo, Mercy College Sligo, Summerhill College Sligo, Grange, Co Sligo and Sligo VEC Schools sang 'Look at the World' and 'You raise me up' and also led the congregation in the hymns. The Musical Director was Alfred Potter, the Organist was Paul McDonagh-Forde and the Accompanists were Leonard Dorrian and Richard Mitchell. Mrs Eungoo Goh and Mable Chah sang solos and Ramune, a Russian harpist, played as the Royal couple entered and exited the Church.
The service took place shortly before Prince Charles and Camilla visited Mullaghmore in Co. Sligo – the place where Prince Charles' great uncle, Lord Mountbatten, along with his grandson Nicholas Knatchbull, Lady Brabourne and local boy Paul Maxwell were killed in an IRA bomb attack. It was attended by around 200 people including family members of soldiers killed in IRA attacks at Warrenpoint as well as relatives of Bloody Sunday.
In his reflection Bishop Glenfield said that the history of Ireland and the UK had been marked by trauma and trouble but that, as Isaiah 32 shows, the spirit of God has the power to transform creation, the country, the community. God, the Spirit brings healing out of hurts, reconciliation out of wreckage and trust out of turmoil. He said that the service was an opportunity to remember and revisit the horror of the recent past, savour the comfort of the present and hope for a better future together as we wait upon the Lord.
After the service a peace tree was planted in the graveyard of St Columba's church by Prince Charles assisted by the Head boy, Zac Irwin and Head girl Sara McGeough, from Sligo Grammar School. An original painting by celebrated local artist, and church member, Annie West was presented to the Royal couple by Jessica Barber and Kitty Bird.
Sligo Gospel Choir sang outside in the church grounds as the Prince and Duchess arrived and departed
Dean Williams said that their Royal Highnesses appreciated very much the warm welcome they received at Drumcliffe and the generosity of local people.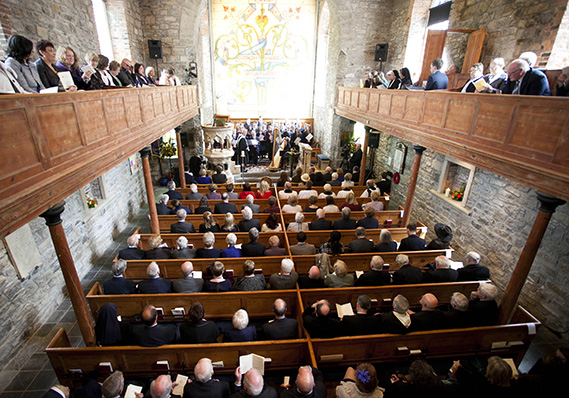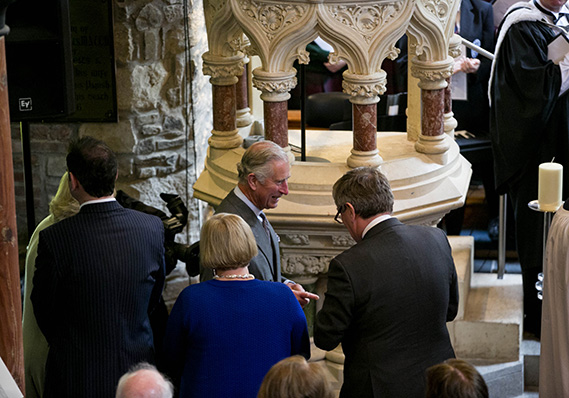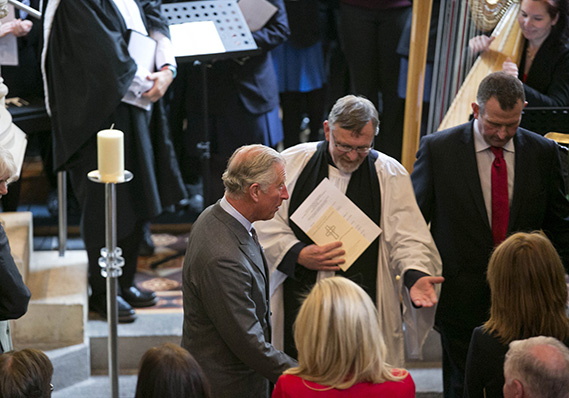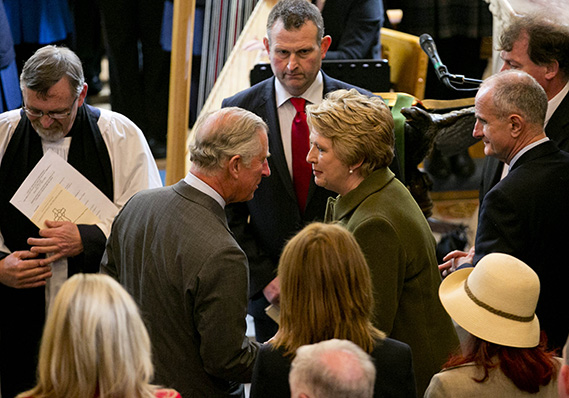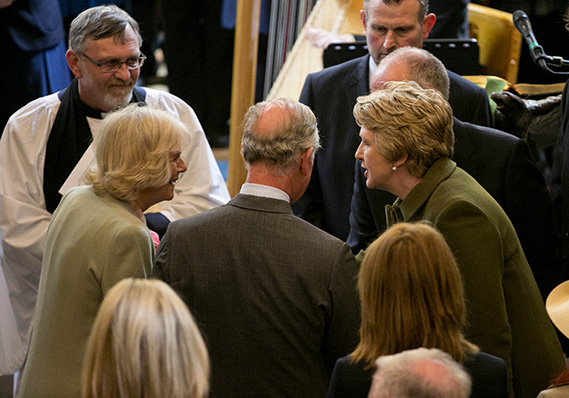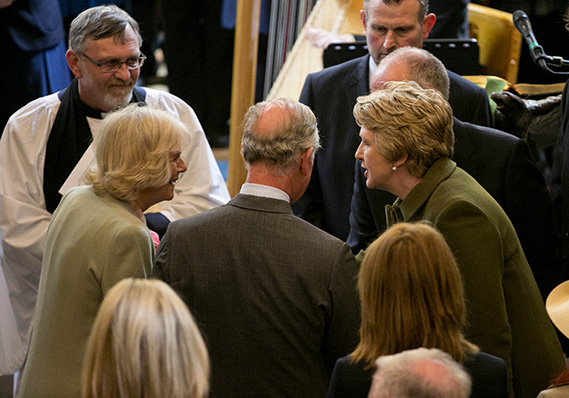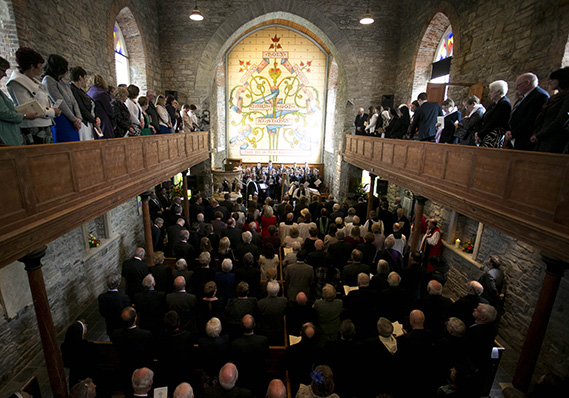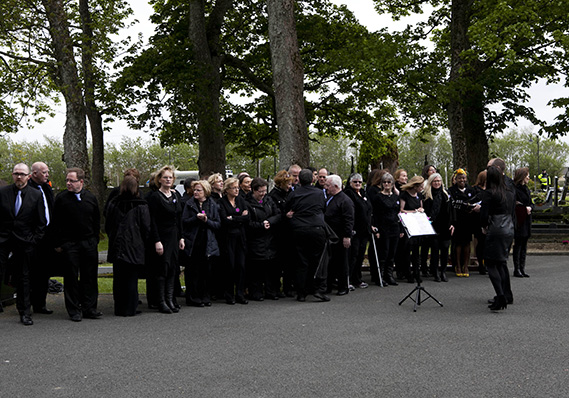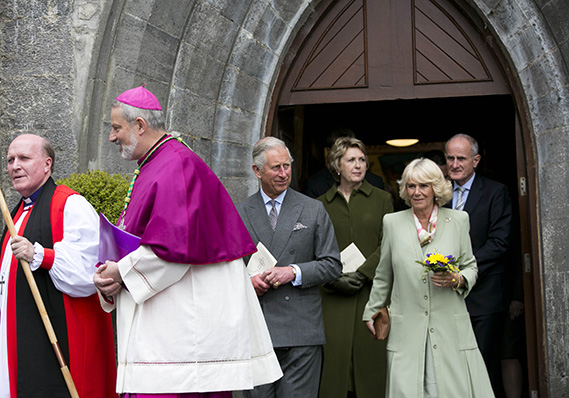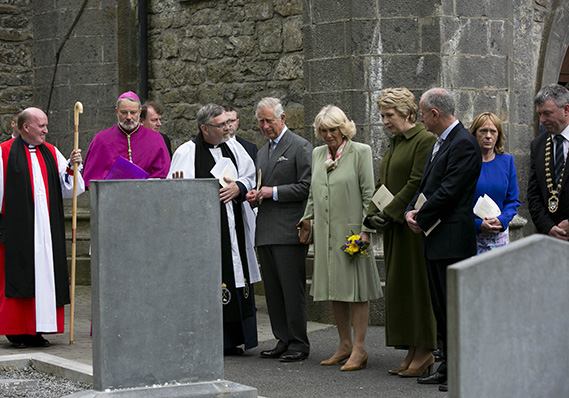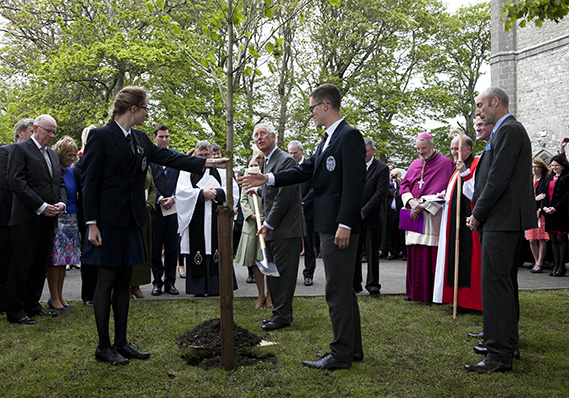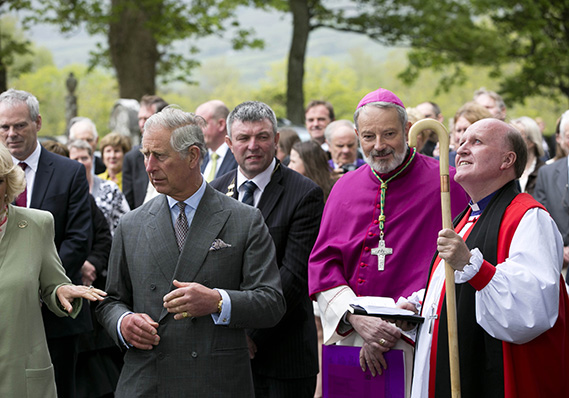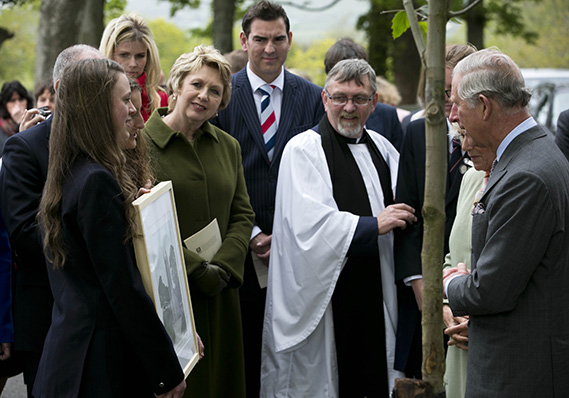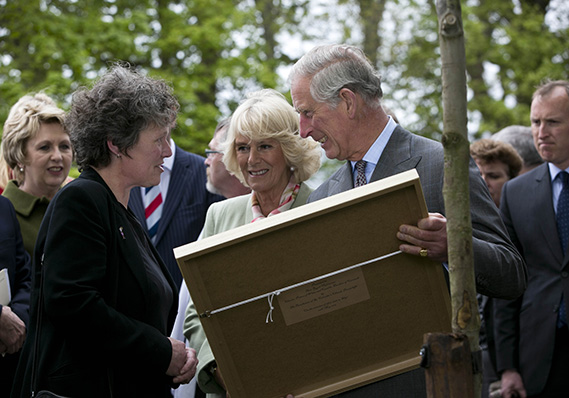 Photos by Chris Bellew | Copyright Fennell Photography 2015.
https://www.dkea.ie/wp-content/uploads/2014/05/kilmore-logo.jpg
0
0
kea-admin
https://www.dkea.ie/wp-content/uploads/2014/05/kilmore-logo.jpg
kea-admin
2015-05-27 16:37:27
2015-05-27 16:38:52
Royal Visit to St Columba's, Drumcliffe